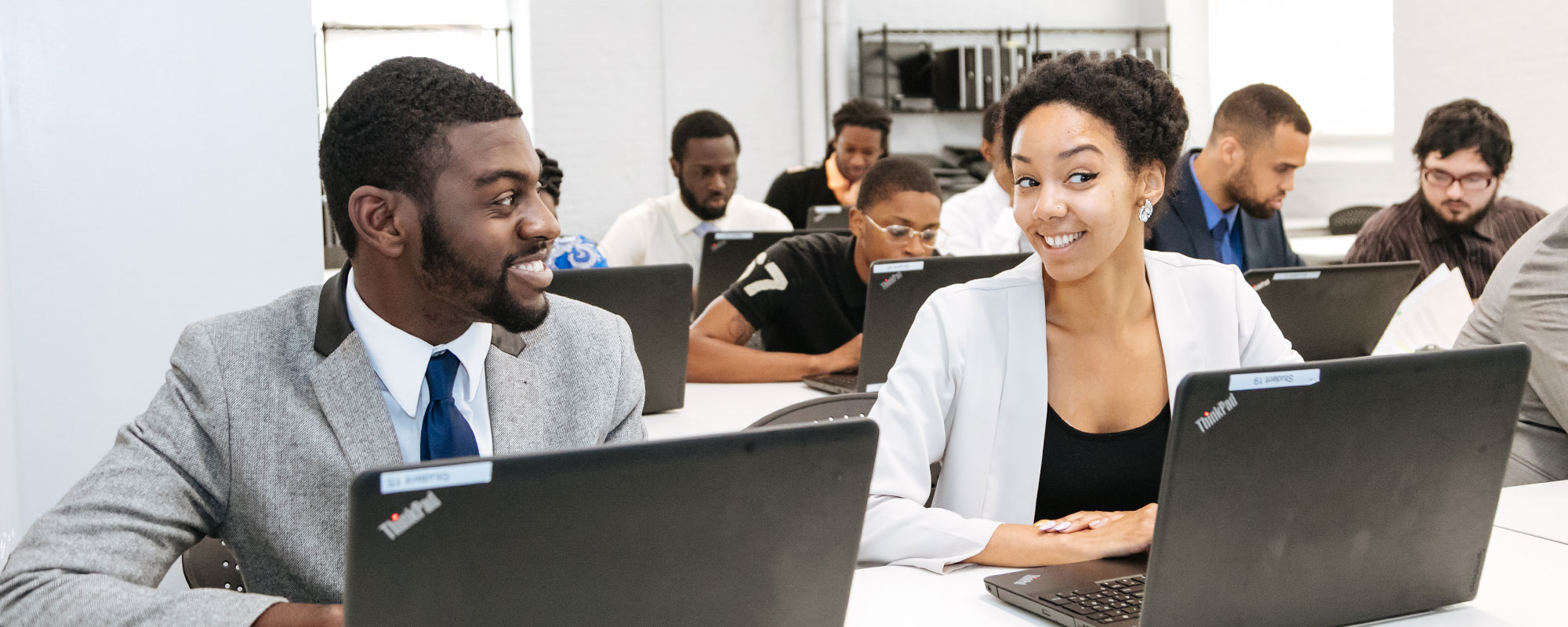 Tech Fundamentals Program
The NPower Tech Fundamentals Program is a FREE, 23-week training program with virtual instruction. Classes are held twice per year.
Next class: August 16, 2021
Applications are considered on a rolling basis
Who We Are
NPower is a national non-profit organization working to create pathways to economic prosperity by launching digital careers for military veterans and young adults from underserved communities through free training programs, internship opportunities, social support, job placements and more. We currently operate in: New York, Texas, California, Maryland, New Jersey, Missouri, and Michigan.
What the Tech Fundamentals Program Offers
16-week instructor-led virtual training
Opportunity for a paid internship or a project-based learning experience
Opportunity to earn industry-recognized CompTIA certifications and an IT Generalist Apprenticeship credential* 
Exposure to Microsoft, Cisco, AWS, and other leading technologies 
Mentoring from senior-level IT professionals
Employment readiness workshops
Job placement assistance with access to a wide range of top employers
A full range of ongoing social service and personal development support
*U.S. Department of Labor recognition; availability varies by region.
Jobs NPower Graduates Land
We are committed to serving those who need us the most. See if you qualify for our Tech Fundamentals program.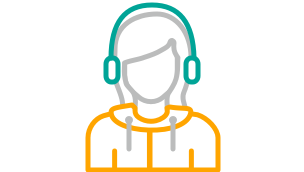 Military Veterans and Military Spouses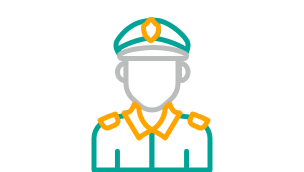 How It Works
At NPower, we believe that our work is not just about securing a job for our graduates, but to foster a lifetime of learning and earning. Here's what to expect when you apply today.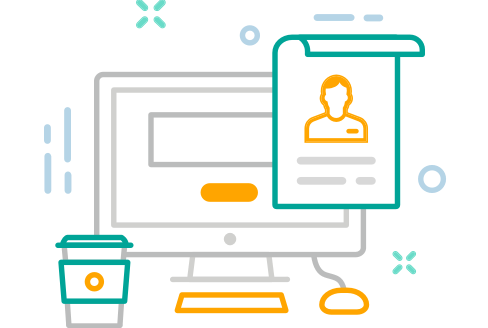 Complete online application*
After a short pre-screening questionnaire, complete the full application and someone from our team will call or email you directly.
*Texas and Harlem Fall 2021 applications will include a voluntary consent form for an upcoming research study (or randomized control trial – RCT). Learn more here.
Attend a virtual info session
Attend a virtual open house and meet  the staff and recent graduates before you enroll. It's a great way to get answers to any of your questions.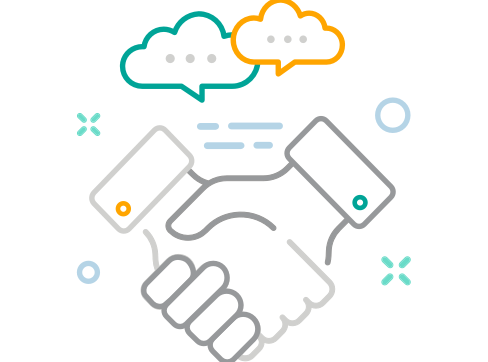 Participate in a virtual interview
Once you apply, you will be contacted by NPower staff as part of our selection process. We will notify you of the final decision date when you will hear from us.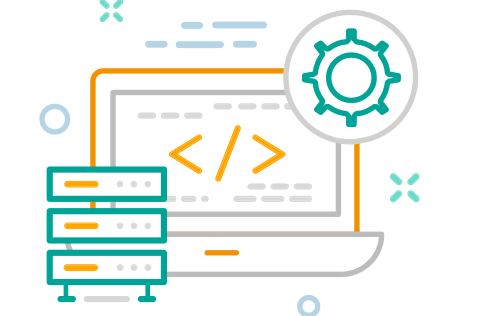 Join the class—online
Once admitted, get ready to gain the technical skills and experience you will need to launch your IT career.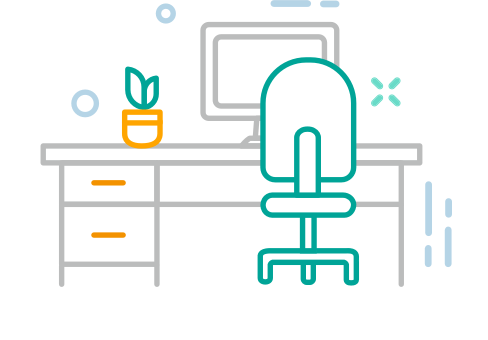 Get to Work
Upon graduation we will help you land a full-time job in technology as a first step toward your plan for a successful future.
*Texas and Harlem Fall 2021 applications will include a voluntary consent form for an upcoming research study (or randomized control trial – RCT). Learn more here.
Here's What Our Students Have to Say
"NPower was it. It was my way forward. I didn't have a college degree or any business connections, but I now have a tech career. From the bottom of my heart I want to thank NPower and the supporters who…
Information Security Analyst, NBCUniversal Media
"NPower has given me all the tools I need to succeed and have a career that I will enjoy."
Technology Support Analyst, Deloitte
"As a former Marine and Combat veteran, with a wife and three children we had lost everything. NPower offered me much more than I could have ever hoped for and they made me feel as if my service to this…
Associate Technology Support Analyst, Deloitte
Start Your Tech Career Today
For more information about the program contact:
NPower EIN: 13-4145441 | NTEE: S50 – Nonprofit Management | Nonprofit Tax Code Designation: 501(c)(3)
NPower, Inc. has been tax-exempt since February 2001. Donations to this organization are tax deductible.