Creating a new pipeline to the digital workforce
We help you enter the workforce with technology training influenced by people who want to hire you.
Learn more about opportunities to engage in our most important events and initiatives. 
NPower is on a mission to move people from poverty to the middle class through tech skills training and quality job placement.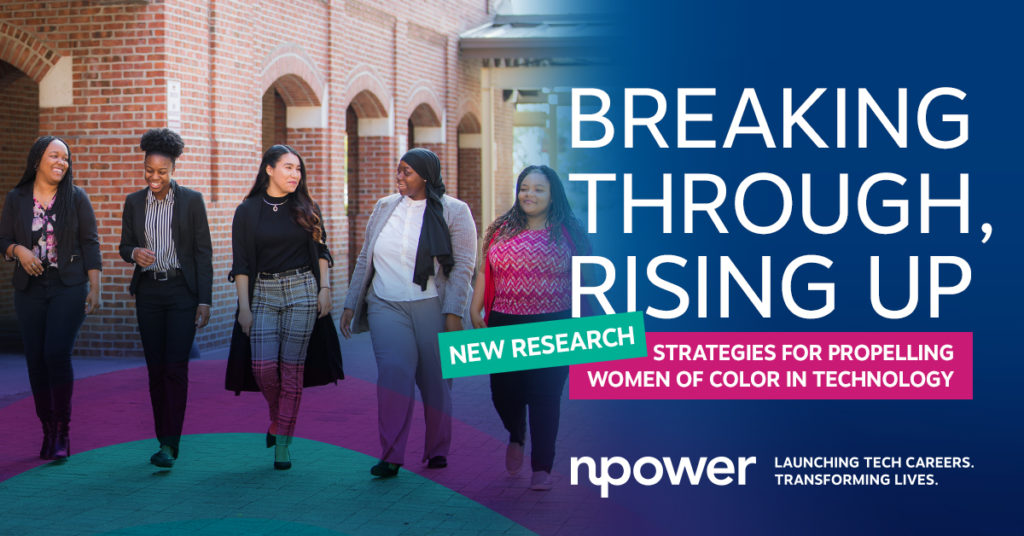 Women of Color in Technology Research: Breaking Through, Rising Up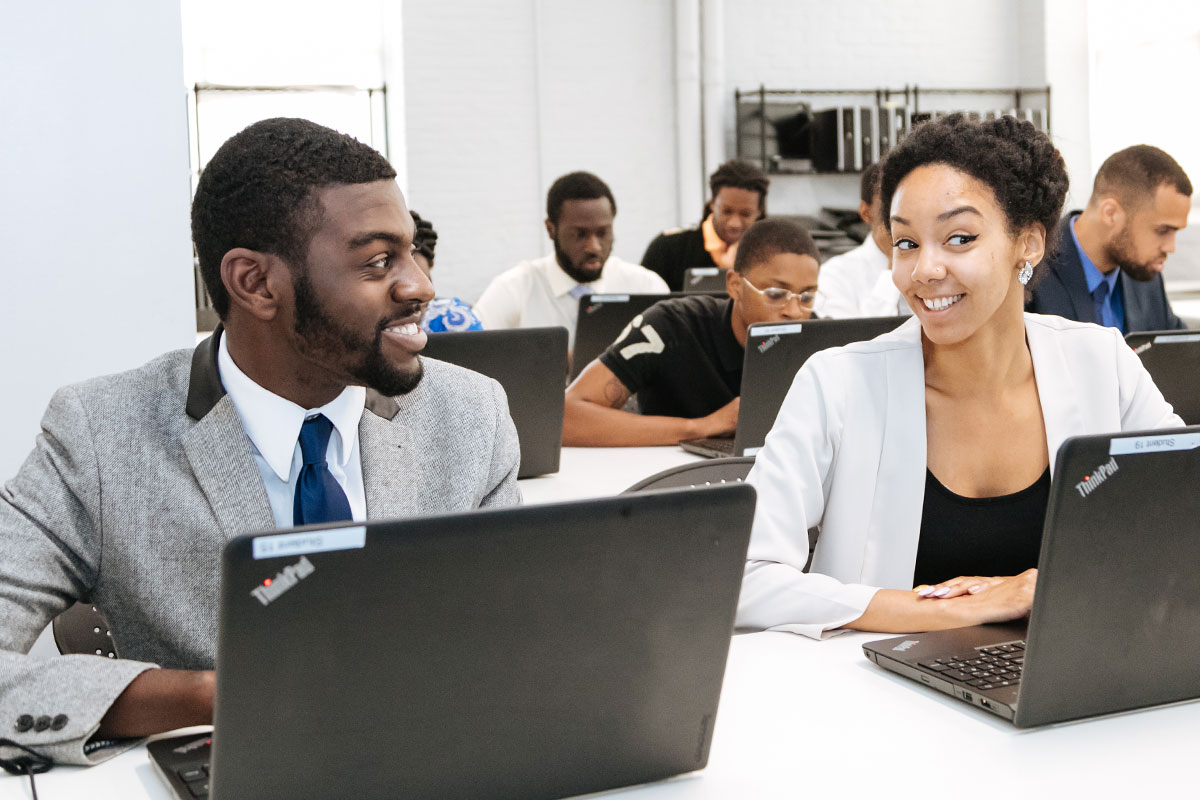 Apply
Skill up and get ready for in-demand tech jobs that forecasted to grow. Applications for virtual class are open.
Hire
NPower graduates are trained, vetted and ready to fill your tech job opening and diversify your team.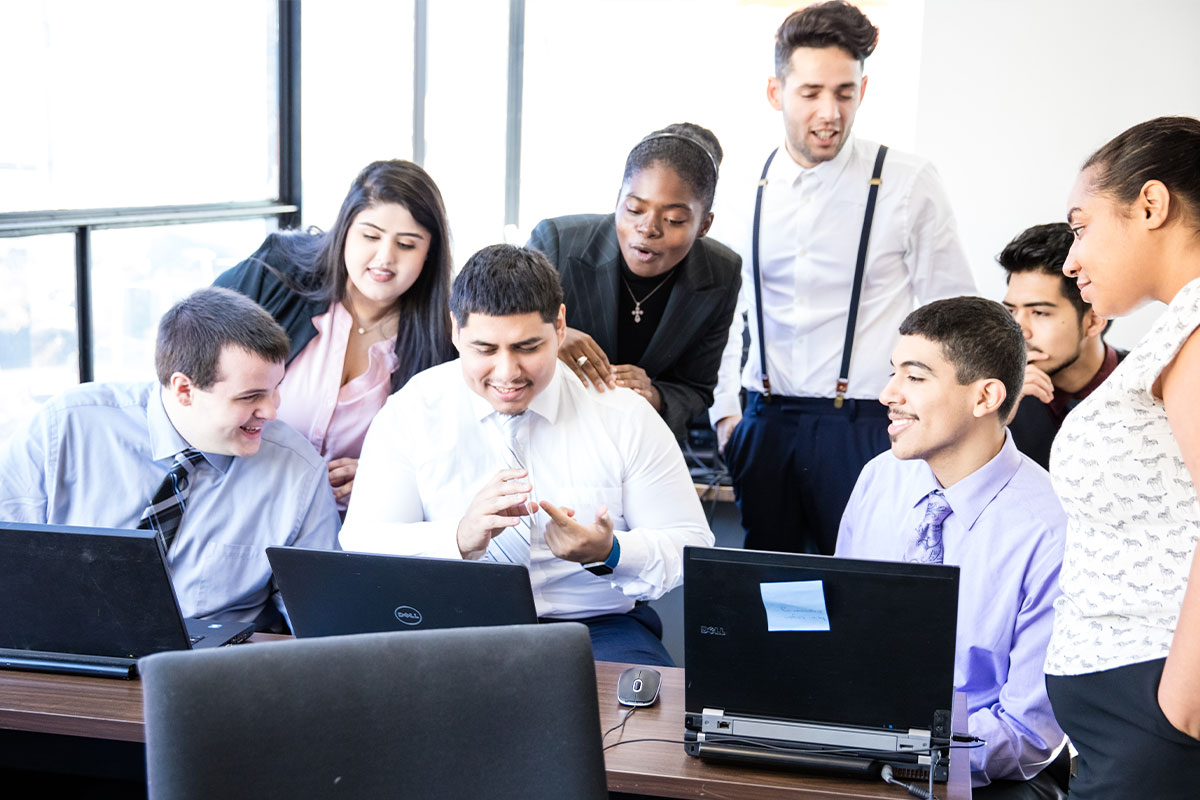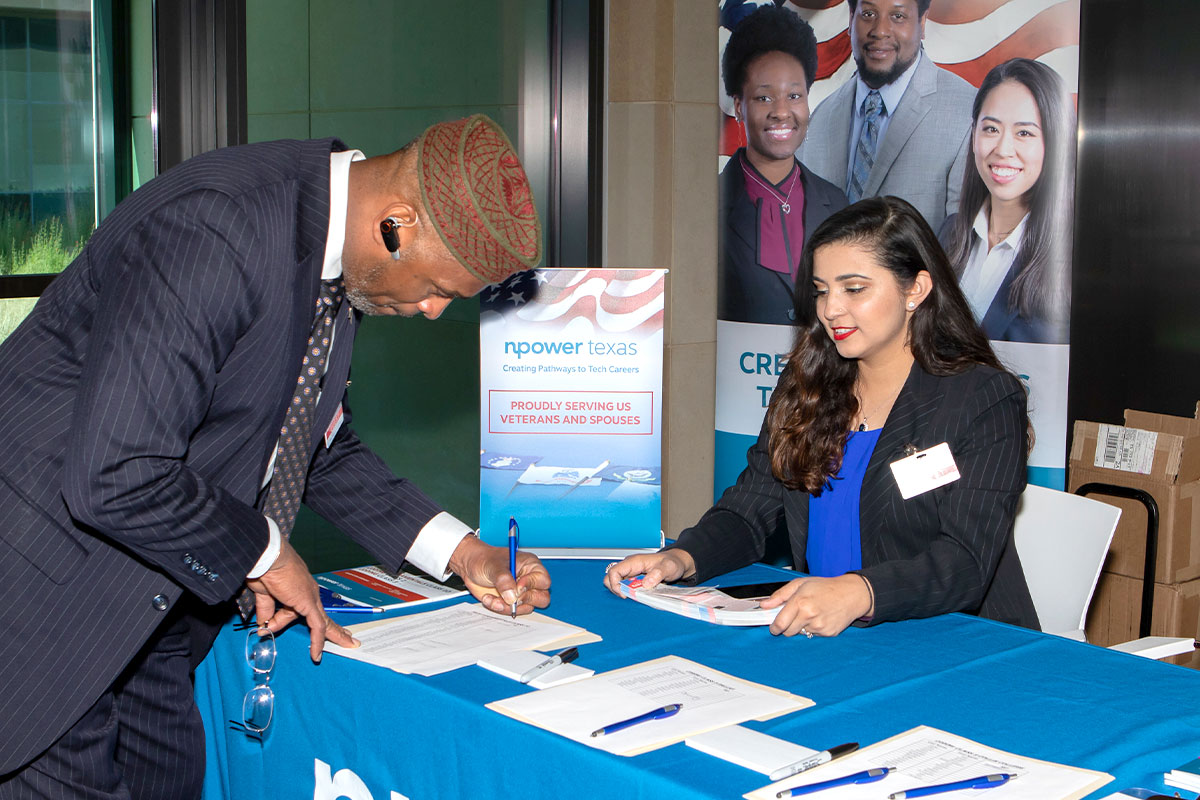 Engage
Learn how you can mentor, volunteer and support NPower students and alumni.
Our Locations
Our program sites across the country are beacons of excellence in free IT training leading to industry-recognized credentials, career support and building employment pipelines
Bertina Ceccarelli, NPower CEO along with Susanne Tedrick,"Women of Color in Tech" author and Command Shift Coalition Member, released a publication, "Innovating for Diversity." This book is centered around how the principles of innovation can be applied to build sustainable diversity, equity, and inclusion practices embraced at all levels across organizations.
Latest News
Check out the latest news & events from NPower locations across the country
As a high school student with high hopes for an athletic future, Dashawn's path was redirected when he discovered he was going to be a father. After a string of unsuccessful jobs, he decided to enroll in an IT training program that helped him secure an entry-level IT position. Motivated…
Information Technology Help Desk Analyst, Under Armour
Prior to being at NPower she was working as a receptionist at a surgery center. Isabella was stuck and had no idea what she wanted to do in the long run career wise. As she was doing some reflection, she realized that she was extremely passionate and interested in technology.…
Infrastructure Operations Specialist- T.Rowe Price
"The savvy professional I strived to become" Navy Veteran Benny CastilloMichel, a graduate of NPower, considered his career options when he separated from the military. He had an interest in technology, having been in cryptology during his military service, but wasn't sure where to start. He took a job as…
Get Social
Find us on social and stay connected