"If this is something that you really want to do, if you believe in it, simply keep forging forward because success will come."
Cassandra Sanford
Presented in partnership with Citi Foundation for 40 by 22
#npowerthefuture
My experience as a young female student in the NPower California Tech Fundamentals program has been incredibly empowering. As the program also serves military veterans and their spouses, my class consists of a diverse group of students and has enhanced my awareness of the importance of diversity in all environments. I feel honored to have this opportunity to share how transformative this experience has been so far.
One of the great opportunities at NPower is the site visits and campus tours that we take as a class. My favorite site visit to date was visiting the Lawrence Berkeley National Laboratory. The breathtaking view from the facility overlooked the North Bay Area and captured the incredible Golden Gate Bridge, Bay Bridge, and the quaint town of Berkeley in one shot. Observing the facility staff in action from behind a yellow glass was also a great highlight. The tour guides made the content and history of their line of work relevant, engaging, and easy to understand. The staff's presentation on the available career opportunities and the mock interview demonstration was very uplifting. It was reassuring to know that NPower provides these amazing resources to their students.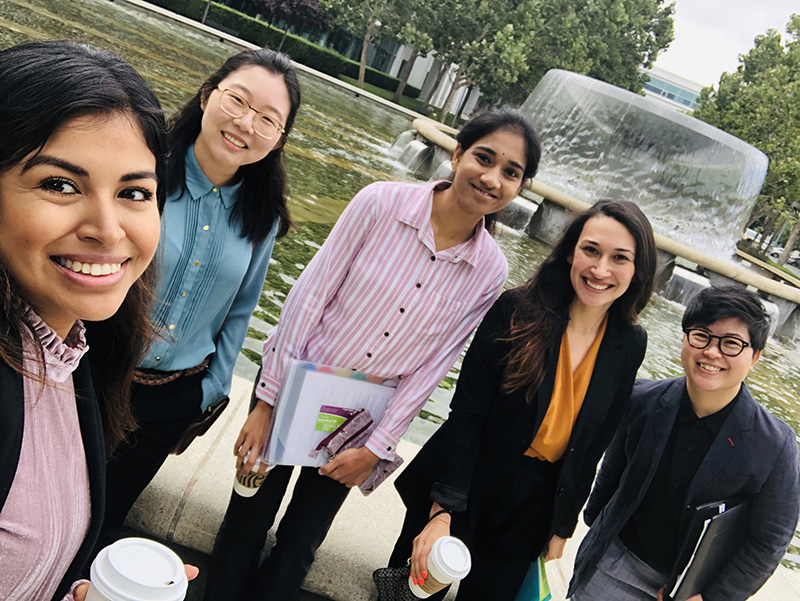 NPower's 40 by 22 initiative, in partnership with Citi Foundation, to advance young women of color in their technology careers has been an incredible mission to be a part of. Having worked as a brand ambassador at several IT conferences, I noticed not only the lack of women in tech, but also the lack of diversity and ethnic representation. One of the main reasons that I am pursuing my IT Fundamentals+ certification is to inspire women, like myself, to pursue a tech career.
Learning the basic components of IT changed the way in which I viewed technology and I am no longer intimidated by it. Understanding the importance of cybersecurity, how to troubleshoot computer-related issues, and much more has all been fascinating to learn. If I can do it, anybody can too! It has been great to be on this journey with the wonderful women that I get to call classmates.
Favorite snack when doing homework or studying: I'd definitely say that my go-to snack has been peanut butter-filled pretzel bites or Boom Chicka Pop kettle corn, with a warm hazelnut almond milk coffee.
My daily outlook: I see every day as a new day to try something new or take a risk. I am excited to continue learning about the wonderful avenues of IT with my NPower family.