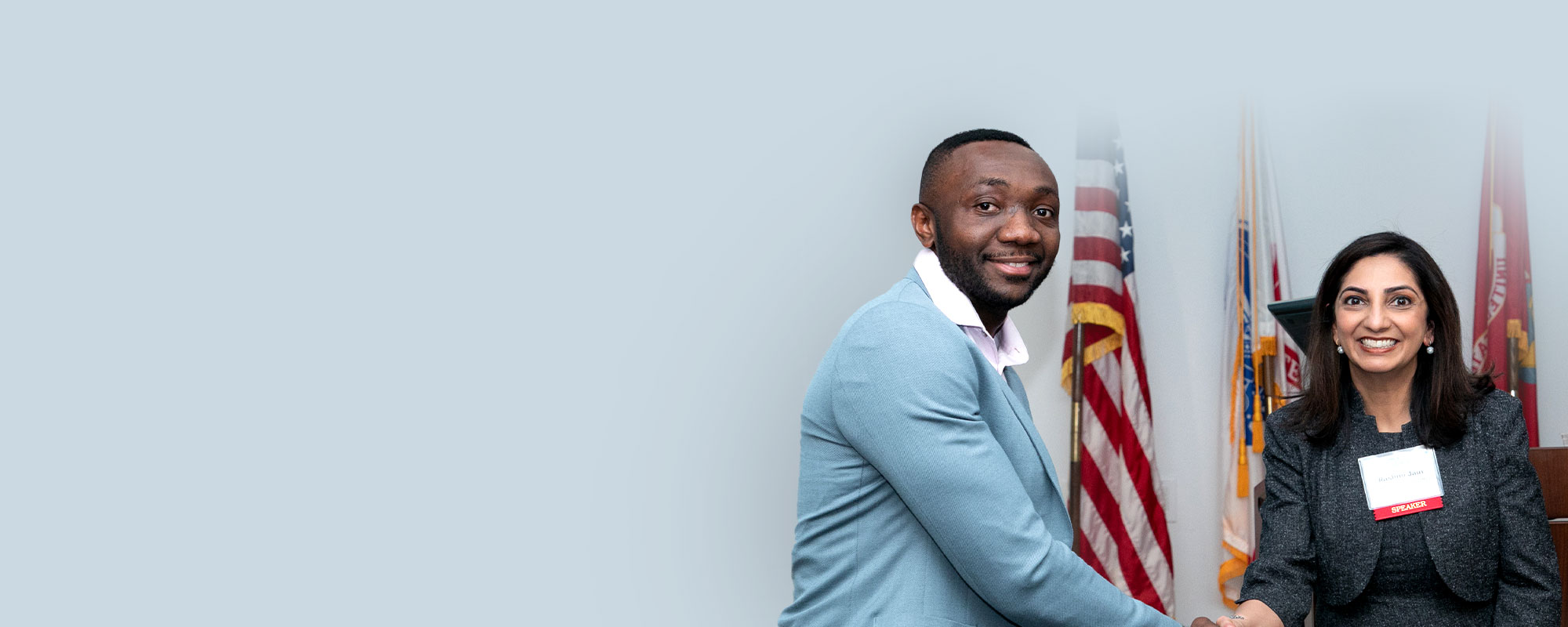 IT Generalist Apprenticeship
IT Apprenticeship is a New Approach to Building Talent for your Company
NPower has pioneered an IT Generalist and Cybersecurity Support Technician Apprenticeship program with the U.S. Department of Labor (US DOL) to offer a nationally recognized credential to our graduates and to support your company's entry-level technology-related recruitment goals.
What is an Apprenticeship?
An Apprenticeship is a nationally recognized credential from the U.S. Department of Labor. It is earned by individuals who first enter a structured technical training program—consisting of classroom instruction and a paid internship. The individual is then hired by an Apprenticeship partner employer providing On-the-Job Training (OJT).
Apprenticeship is Good for Business
Helps recruit and develop a highly skilled workforce
Improves productivity and the bottom line
Provides opportunities for tax credits and employee tuition benefits in some states
Reduces turnover costs & increases employee retention
Creates industry-driven and flexible training solutions to meet national and local needs
How it Works
​The U.S. Department of Labor and NPower apprenticeship model is based on a one-year commitment
Up to 20 weeks of in-class instruction
Opportunity to earn industry-recognized certifications and certificates including CompTIA A+, IT Fundamentals+, Security +, Google Certificates, and more
Paid "On-the-Job" training and mentoring
Agreed training relevant to work
Supervisor approved
Registered IT Generalist and Cybersecurity Support Technician Apprentice with the U.S. Department of Labor
Industry-recognized credential
Robert Half Technologies
Nutanix
Beacon Hill Preparatory Institute
ComHome Technology Solutions
Code Stream Studios
DFW Technology
Premier LogiTech
The Gomel Group
World Wide Technology in conjunction with CITI
APEX Systems
ATRION
Atlas Data Systems
City of Newark
Gadget Software
JP Morgan Chase
New Jersey Transit
Frank Recruitment Group Inc. in conjunction with Service Now
Icon Information Consultants in conjunction with Bank of America
Total IT Consulting in conjunction with the County of Essex
Total Tech Solutions in conjunction with Samsung
Contact NPower Today to Become an Apprenticeship Employer
Nina
Yu
Placement Director, Apprenticeships