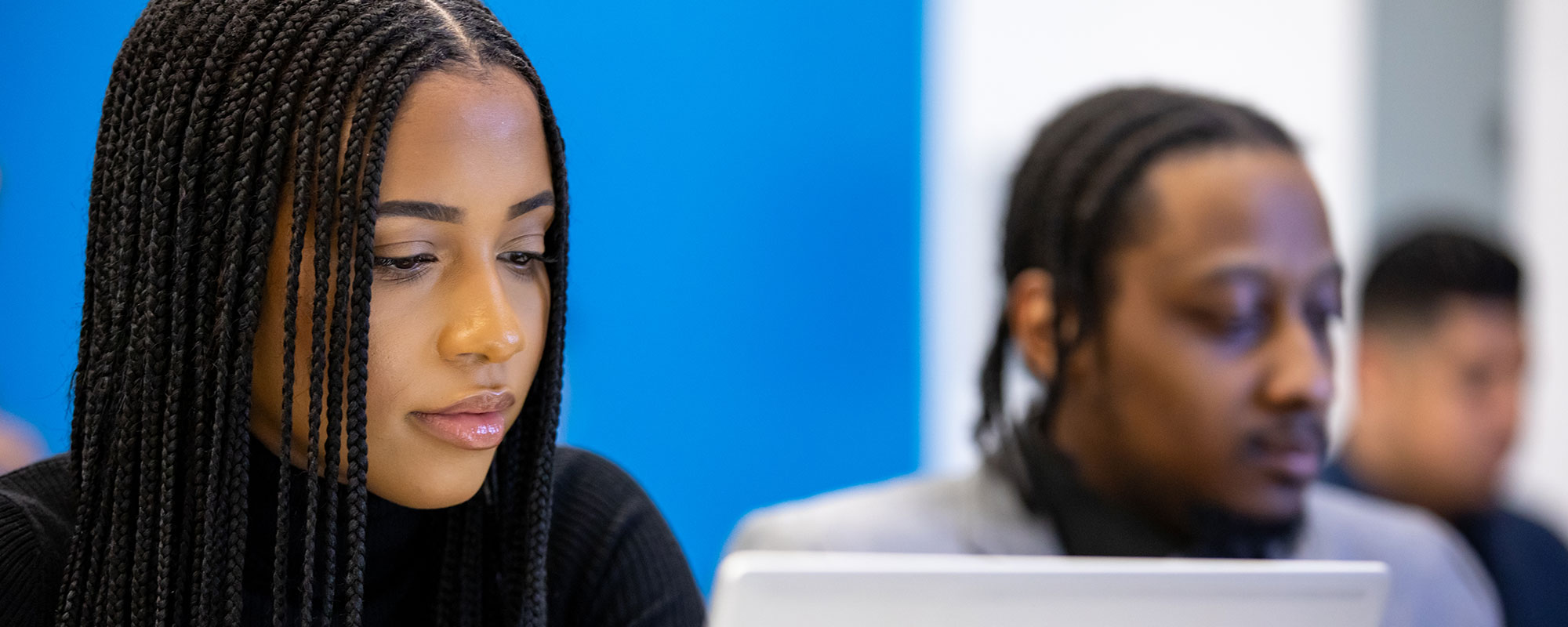 Cloud Computing
NPower offers FREE advanced part-time training programs to NPower alumni who want to take their career to the cloud.
NPower's part-time training program is designed to move alumni beyond basic tech support knowledge to learn the fundamentals of cloud architecture and includes:
12-week, virtual training, designed for working tech professionals
14 hours weekly online lectures & labs
3x weekly online instruction
Bi-weekly professional mentoring
Opportunity to earn industry-recognized, in-demand certifications: AWS Cloud Practitioner and AWS Solutions Architect – Associate
Opportunity for promotion or merit salary increase
This program is available to all NPower alumni residing in any of the NPower locations served (NY, NJ, CA, MI, MO, TX, MD). 
The curriculum for this program includes a NetAcad learning module courtesy of the Cisco Networking Academy.
NPower graduates, in good standing, over 21 years of age
2+ years professional tech experience or strong knowledge of networking
CompTIA A+ certification preferred *not required
Powered by Accenture, AWS & Heckscher Foundation.
"NPower saved my life in many ways."
Associate Managing Consultant, WWT (World Wide Technology)
"NPower was it. It was my way forward. I didn't have a college degree or any business connections, but I now have a tech career. From the bottom of my heart I want to thank NPower and the supporters who make it possible."
Information Security Analyst, NBCUniversal Media
"During NPower's Cloud Computing program, I learned and accomplished many things that I never imagined myself doing within such a brief time frame. NPower opened the doors to many opportunities and I plan to utilize those open doors and continue my pursuit in the world of Cloud Computing."
Cloud Engineer, Logicworks
For more information about the program contact: