National Instructor Institute (NI2)
National Instructor Institute (NI2)
The Center of Excellence Within NPower
Founded in 2017, through funding from Fund II Foundation, the Institute is a center of excellence and innovation that leads the organization's content development, curriculum design and integration and instructional talent cultivation.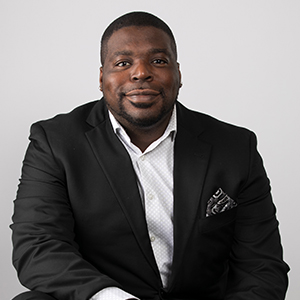 Robert Vaughn, Chief Innovation Officer, Head of the Instructor Institute
Led by Robert Vaughn, Vice President, Head of the Instructor Institute, the main goals of the Institute are to: 
Improve the quality and consistency of student outcomes through exceptional, best-in-class instruction 
Retain top tech talent by investing in professional development and continued skills growth 
Foster a culturally sensitive learning environment 
Build a community of engaged and curious instructors who challenge and support one another 
License our proprietary curriculum to other IT workforce development programs 
Latifah Thomas, Assistant Technical Instructor
Alumni
Andrew Jung, IT Instructor - AWS Cloud
Alumni
Joseph Rodriguez, Technical Instructor
Alumni
Christopher Chan, Technical Instructor
Alumni
Delivering Excellence 
With certified technical instructors delivering industry-responsive curriculum, the National Instructor Institute is rooted and centered around cultural competence. Instructors are committed to the success of their students and removing any barriers to gaining the skills needed for a successful career in technology. 
Driving Future-Proof Skills
NI2
has a proven track record of training the digital skills demanded by the marketplace. The Tech Fundamentals coursework focuses on tech competencies with an introduction to the fundamentals of computer administration and support with an opportunity for CompTIA certifications and a Google IT Support Certificate.
Alumni of the Tech Fundamentals program
are offered instruction to pursue advanced IT certifications and credentialing through Cybersecurity, introducing concepts and tools with hands-on labs with an opportunity for CompTIA Security+ certification. The Cloud Computing program provides training on the fundamentals of cloud architecture and solutions with an opportunity to upskill and become a certified 
AWS Cloud Practitioner. 
A Model for Diversity in Tech
NI2 further extends NPower's commitment to be the future of tech by bridging the IT workforce gap while mobilizing underrepresented communities to prosper from well-paying digital careers. The Institute helps expand the diversity of our instructor base to reach more diverse students and ensure instruction can be tailored to meet their needs.
With just 1 in 10 employees across some of the largest and top grossing tech companies identifying as Black or Latinx (Kapor Center), the need for diverse, qualified talent is critical. NI2 plays a vital role in preparing diverse, non-traditional talent to fill entry – mid-level IT positions and thrive in the technology workforce.
of instructors are women of color
of the instructor body are alumni
of graduates received a professional IT certification in Google or CompTIA certification
young adults and military veterans impacted
National Instructor Institute (NI2) Highlights 
Designed and launched the T.E.A.C.H. Model
(new proprietary pedagogical approach to teaching) 
Implemented a 200-hour teacher development program: "The Art and Science of Teaching Tech" (new proprietary approach to teacher development) 
Developed NPower's "Trauma Informed Care" curriculum and delivery model 
Created "Culture Sensitivity" training for effective learning outcomes 
Integrated "Culture Confidence" an overarching talent framework for embedding racial equity and inclusion in digital careers   
Launched NPower's "Teaching Technical Skills for the Real-World" and "Teaching to Realities and Expectations" curriculum 
For more info or to support the Institute contact:
What's New
Check out the latest News & Events from the National Instructor Institute.
Shannon Burt, our instructor at NPower Maryland has been named among the 20 most influential technologists in Baltimore by The Baltimore Fishbowl The ReaLIST 2020.
Robert Vaughn is the Executive Director of NPower's National Instructor Institute (NI2). Founded in 2017, through funding from Fund II Foundation, the Institute is a center