"If we don't make it happen, we let it happen."
– Bertina Ceccarelli, CEO, NPower
NPower, with the guidance and assistance of MIT Solve, Agorai, and Kloudspot, hosted an inspirational workshop that sought to capture the challenges, expectations, and opportunities for NPower, partners and students to prepare for the future of work. 
For the very first time, NPower brought together individuals from each part of the NPower ecosystem for a deep dialogue on the actions required to build a more inclusive, equitable future. NPower students, graduates, employees, hiring partners, advocates, funders, community partners and board members each came to the table with unique perspectives on the future of work, their role in creating a more diverse tech workforce, and where NPower fits in the solution.
The event began with an insightful panel discussion on the expectations for the future of work between:
Guillermo
Diaz
NPower Board Member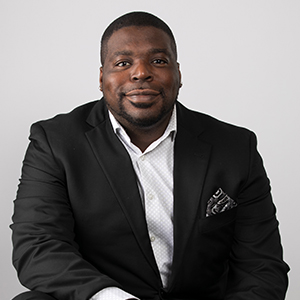 Robert
Vaughn
VP, Head of the National Instructors Institute
Josh
Sutton
NPower Board Member
A common thread from the conversation acknowledged the unprecedented changes of 2020 have cracked open opportunities for equitable growth. Sutton explained that work has become more focused on the outcomes and creative problem solving as opposed to traditional, process-defined deliverables. 
Diaz shared that companies are now thinking more critically on the health and safety of employees; flexibility and accommodations are no longer perks, but requirements. 
Vaughn offered a unique perspective as the leader of NPower's Instructors Institute and program curriculum.
After the conversation-starting panel, workshop participants joined intimate break-out sessions to dig deeper into the expectations about the future of work. Four key themes arose from the conversations.
Expectations for the Future of Work
Adapting to a new workplace culture
Increasing digital skills and training
Focus on wellbeing of employees
Diversity, equity & inclusion matters
In the midst of so much change, many participants have seen dramatic shifts towards progressive workplace cultures. Decades of stagnant progress in DEI efforts, employee-first policies, and equitable hiring practices have suddenly broken through. It took the world turning upside down to shift priorities and focus attention on real, sustainable solutions. That is not to say this will be a simple, easy change. It will be uncomfortable and there will be resistance, but there is optimism swelling that we can take advantage of this moment and respond to become stronger, healthier and more resilient.
The second break-out session asked participants to think tactically and logistically about this hopeful future. What are the barriers and challenges that need to be overcome to get there?  Again, four important themes bubbled to the top.
Tactical Considerations and Challenges for an Equitable Tech Workforce 
Recruitment and HR
As the gatekeepers to an organization, we need to change the locks and open up to more keys. Long-held, traditional hiring practices such as how one reads a resume, where an organization recruits, types of interview questions and classic decision making criteria can keep diverse and/or non-traditional talent from open roles. The systems need to be reconsidered with equity, talent and value-fit as guiding principles.
Diversity, Equity and Inclusion
There are well-documented barriers in the tech industry against people of color and women, such as: culture shock to new spaces (when companies hire based on culture-fit it can create a homogenous corporate culture), complicated and opaque pay negotiations, and access is still not the same for everyone: access to technology, education, professional networks, or work opportunities.
Navigating Virtual Environments
There are many challenges in navigating virtual environments: it is difficult for colleagues to feel connected with one another, there is a lack of clear physical communication cues, Zoom fatigue is very real, and collaboration can be harder. Many employees are finding creative ways to overcome these challenges in order to create a safe and welcoming workplaces, but the options can feel limited when every interaction requires a computer screen.
Relevant Skills
In a rapidly changing workforce, keeping ahead of the "right" marketable skills can be a full-time job. There is clear value in general knowledge on many technologies, but more companies are looking for niche experience with technologies that have only recently launched. Committing to constant learning may be the new norm with a special focus on sprint education and credentialing.
The future is bright and NPower is proud to have an important role in shaping it. However, to make real, progressive change, we must understand how institutions have stalled equitable growth in the past, acknowledge the challenges ahead, and work together even through discomfort.
"Growth and comfort do not coexist."  – Ginni Rometty