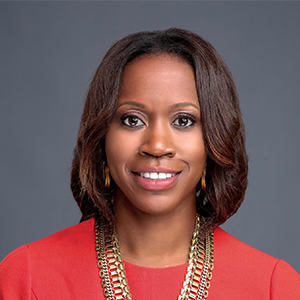 Kendra Parlock is the Executive Director of Maryland in NPower. She is responsible for overseeing program administration, strategic partnerships, advocacy, and development.
In 2017 Kendra was appointed Director of the Mayor's Office of Sustainable Solutions for the City of Baltimore where she was charged with rebuilding and expanding Baltimore's CitiStat program for issue driven performance management, data analysis and cross agency collaboration for service delivery, public safety and neighborhood revitalization. Prior to this role over a span of two decades, Kendra worked as a global segment manager at Cabot Corporation, led innovation projects in W.R. Grace's New Business Development Incubator and held various technical, sales and marketing roles at DuPont.
Kendra is highly engaged with several community and charity organizations. She is a member of the inaugural United Way of Central Maryland Philanthropic Women's Leadership Development Program, a longtime executive board member of the Bolton Hill Community Association and a business mentor with Innovation Works, an organization working to improve Baltimore's neighborhood economies. Named The Daily Record's 2021 Top 100 Women in Maryland, Kendra is recognized for her collaboration and results-driven leadership style and commitment to changing the lives of your people in her community.