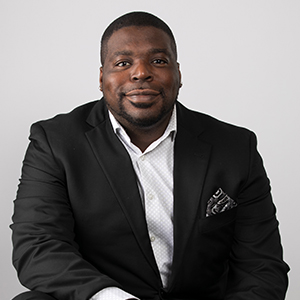 Robert Vaughn serves as Vice President, Head of Instructors Institute at NPower. In this role Robert oversees our national instructional staff and leads the strategic design, direction, and integration of curriculum. Robert also helps innovate around technical content and ensure the effectiveness of NPower's proprietary pedagogical approach to teaching.
Robert brings two decades of experience with him having served in various roles such as a Chief Technology Officer, Global Information Security Officer, and Chief Information Security Officer for major corporations such as GM Financial and Globelife.
Robert has trained thousands of veterans and service members internationally as part of the DOD Cybersecurity Warfare Program. As a national leader in curriculum and IT certifications training, Robert has served as a National Dean for leading global for profit training organizations (New Horizons, NEC, and Global Knowledge).
Robert brings over 42 professional IT certifications and a passion and commitment to developing tech talent in underserved communities. Notable accomplishments include being recognized as a "Global Leadership Forum Superstar" at the 3rd annual Global Leadership Forum Summit 2019 and award recipient for "Global Influence" at the SABSA World Congress APAC Conference.