Empowering Southeast Michigan young adults and veterans with in demand tech skills.
NPower Michigan is an end-to-end solution for creating equity and closing the talent gap within Michigan's technology workforce.
Detroit is currently the second largest concentration of engineering talent in the U.S.—standing second to the original Silicon Valley.
According to CompTIA State of the Tech Workforce 2023 report, Detroit has over 114,000* overall tech job openings which is a key indicator of the employer demand for tech talent. This results in a growing need for tech workers—especially junior, entry-level talent.
With over 9% of Detroit's young adults unemployed (according to the Bureau of Labor Statistics), NPower Michigan aims to arm young adults, military veterans, and military spouses of Detroit with the skills needed to fill an ever growing tech talent pipeline.
*Source: Lightcast
Diversify Your Tech Talent Pipeline
Discover NPower's Solution to Building a Diverse, Non-Traditional Tech Workforce 
Join dozens of companies hiring NPower's industry-trained and certified military veterans, their spouses, and young adults from underserved communities ready to fill your entry-level IT positions and apprenticeships. 
A recent Microsoft Data Science report estimates that digital job capacity—or the total number of new technology-oriented jobs—in the U.S. will be 13 million by 2025.
Is your company struggling to fill open tech jobs with qualified, credentialed and diverse talent?
NPower graduates are equipped with the technical and professional acumen needed to thrive in today's ever-evolving tech industry.
Provide desktop support for PC and Mac users
Implement BYOD into work environment
Work with ticketing systems
Install, configure and administer wireless and virtual networks
Maintain equipment inventory, and OEM licensing
Install workstations, upgrade software, monitor performance and conduct virus scans
Ensure internal/external security compliance and regulatory requirements are met
Administer routers and switches
Manage VLANs
Support service management processes
Benefits to Your Business
More diverse workforce
Increased profitability
Improved recruitment
Industry-certified professionals
Bridging the IT skills gap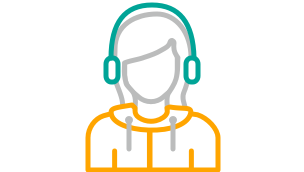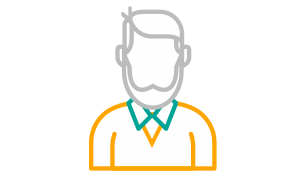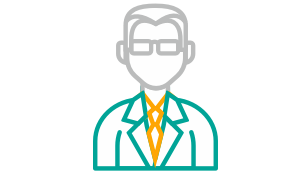 *Advanced Classes Placement
*Advanced Classes Placement
*Advanced Classes Placement
"Accenture is proud to be a longtime supporter of NPower's mission to increase diversity in the tech workforce. By teaming together, we will help more NPower students acquire real-world experience and secure lasting employment—including at Accenture."
"We are proud of our partnership with NPower. Their program provides the training and skills deserving students need to succeed in the specialized technology workforce. Deloitte has been hosting internships and hiring graduates for many years and we're not only impressed with the talent and skill sets of these workers, but proud of the overall impact our support provides."
"We need to find new solutions to solve the tech labor shortage problem. This partnership with NPower gives their pool of newly trained tech talent a deeper understanding of critical hardware, software, and networking skills required by many jobs today and in the future."
Our Top Employer Partners
NPower's valuable, diverse tech talent pipeline can support companies in filling their open tech roles.
Sign up to learn more about becoming an NPower employer partner and how we can provide industry-trained and certified talent to diversify the tech workforce together.
Contact NPower today to hire a graduate: 
average annual post-program salary for Michigan graduates*
*Based on Fall 2022 Data
graduation rate for Michigan students*
*Based on Fall 2022 Data
employment placement rate for Michigan graduates*
*Based on Fall 2021 Data
Hire Dynamic Talent
NPower graduates have the grit and diverse experience it takes to problem solve complex business challenges and adapt to ever-evolving tech landscapes.
Support NPower Michigan
Your donation today will help NPower Michigan move people from poverty to the middle class through tech skills training and quality job placement.
Spring 2023 Tech Fundamentals Graduation
We are so proud of the trainees who have successfully completed our Tech Fundamentals program. Congratulations to the NPower Michigan Spring 2023 Class of Tech Professionals and Change-makers!
Learn the Fundamentals of IT
Our Tech Fundamentals program is your entry point to a tech-based career. You will master the basics of IT with real-world applications and credentials in less time than you can imagine!
What's New in Detroit
Check out the latest News & Events from NPower's Detroit Offices.
Contact our local NPower office if you are interested in applying for the program or attending an information session.