Serving young adults in the Motor City
NPower expands technology training program to Detroit, Michigan
Working closely with local stakeholders and with the support of the Fund II Foundation, NPower will officially open class in Detroit in January 2020.
"NPower is thrilled to be scaling to the Detroit region. Our training program is future-proof and designed to remove barriers between untapped talent and the budding Detroit tech hub that has a growing need for skilled workers. Our mission is to ensure the technology workforce is diverse and everyone, regardless of ethnicity, gender or socio-economic background, has the opportunity to succeed," says Bertina Ceccarelli, CEO of NPower.
Moving People from Poverty to the Middle Class
As Detroit's century-old automotive industry reckons with fast-paced advancements in technology, the Motor City's talent pool is shifting to favor tech workers. With close to 40% of Detroit residents living below the poverty line (according the US Bureau of Labor Statistics), the NPower program will give young adults in the region access to the training needed to equalize access to careers in the digital economy. We offer a holistic, personalized program that includes technology skills training, professional skills-building, mentorship, social services support and paid internships, with the goal of placement in permanent IT jobs.
"We are committed to helping both our students and the local industry achieve long-term success that we know will be reinvested in the Detroit region. Our model is informed by business but driven by community" says Ceccarelli.
Building Tech Talent for Industries
A recent study by the Brookings Institution ranks the Detroit area at No. 4 in a list of the country's hubs for advanced industry employment. Not only is NPower changing life trajectories for individuals from vulnerable communities, but we are also strengthening the overall competitiveness of U.S. businesses hamstrung by today's limited pool of IT talent. NPower is answering the call of industry by delivering a comprehensive technology training program that prepares students who need only have a high school diploma or GED to be considered.  Students learn IT professional competencies, akin to one-to-two years of experience, through their six month program. To date we have graduated over 3,000 students around the country with over 80% of alumni placed in quality jobs or continuing their education.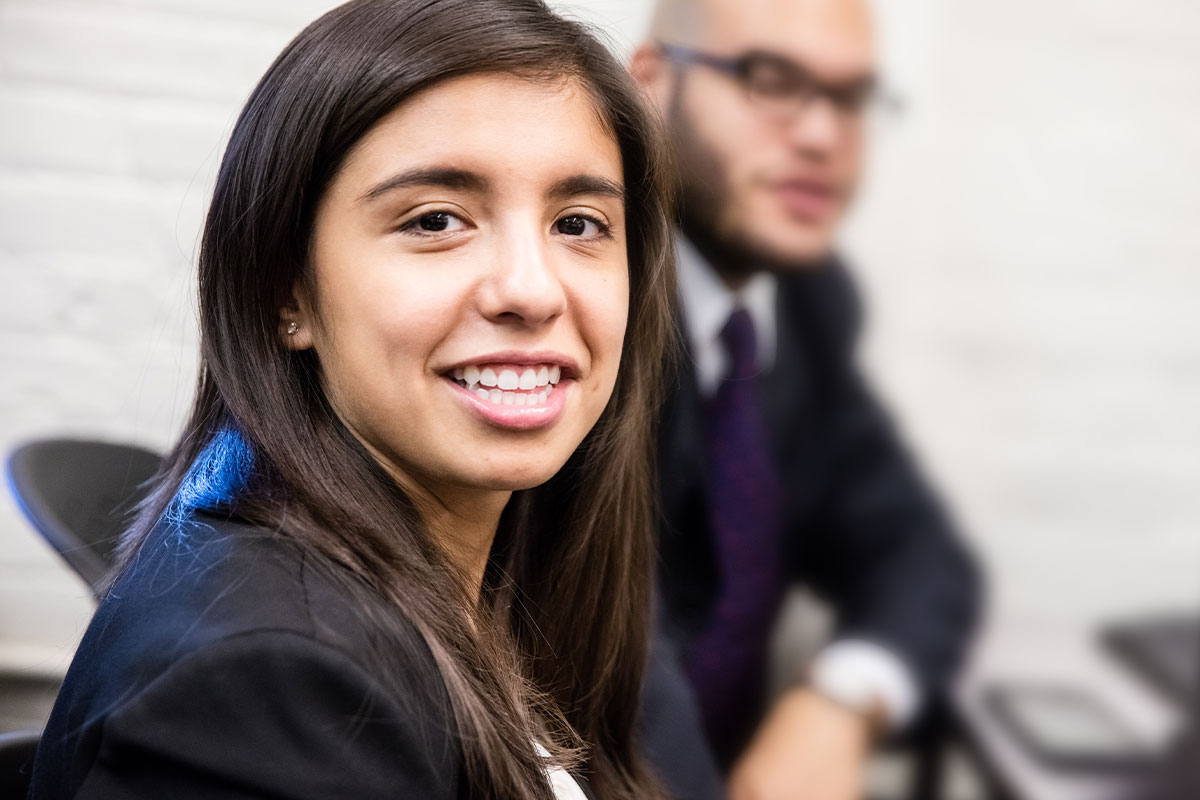 Learning the Fundamentals of IT?
Our Tech Fundamentals program is your entry point to a tech-based career. In as little as 22 weeks you will master the basics of IT with real-world application and credentials.
What's New in Detroit
Check out the latest News & Events from NPower's Detroit Offices.
Contact our local NPower office if you are interested in applying for the program or attending an information session.