Serving young adults across the five boroughs
Training the future workforce for the burgeoning tech industry
New York's tech sector is the third largest in the country. Unfortunately, 140,000 young adults ages 16-24 are out of work and out of school according to the Office of the Mayor.
With two locations within the city, Brooklyn, and Manhattan, NPower New York provides tuition-FREE technology training and certifications to young adult job seekers, offering an alternative fast-track to tech jobs with employers committed to hiring diverse IT talent.
Before NPower, I was trying to teach myself how to code. My favorite part of the program was interacting with my peers, instructors, and guest lecturers. I gained different perspectives on the field, as well as, the world. Now I work for Google, where they promote creativity and value people.
Information Technology Resident, Google - Ann Arbor
Ateika immigrated from St Vincent in 2016. She is a single mother and took a position as a restaurant supervisor to support her family. After the completion of the program at NPower, she interned at Bank of America. Soon after she worked as a consultant until she was hired full…
Intermediate Systems Specialist, Citi
I am living proof that a dramatic life change is possible in one year. The [Cyber Security] program has given me the professional and technical training necessary for today's cyber security workforce. Without it, I would not have had the opportunity to join a top financial firm [Morgan Stanley] as…
Security Operations Engineer, Morgan Stanley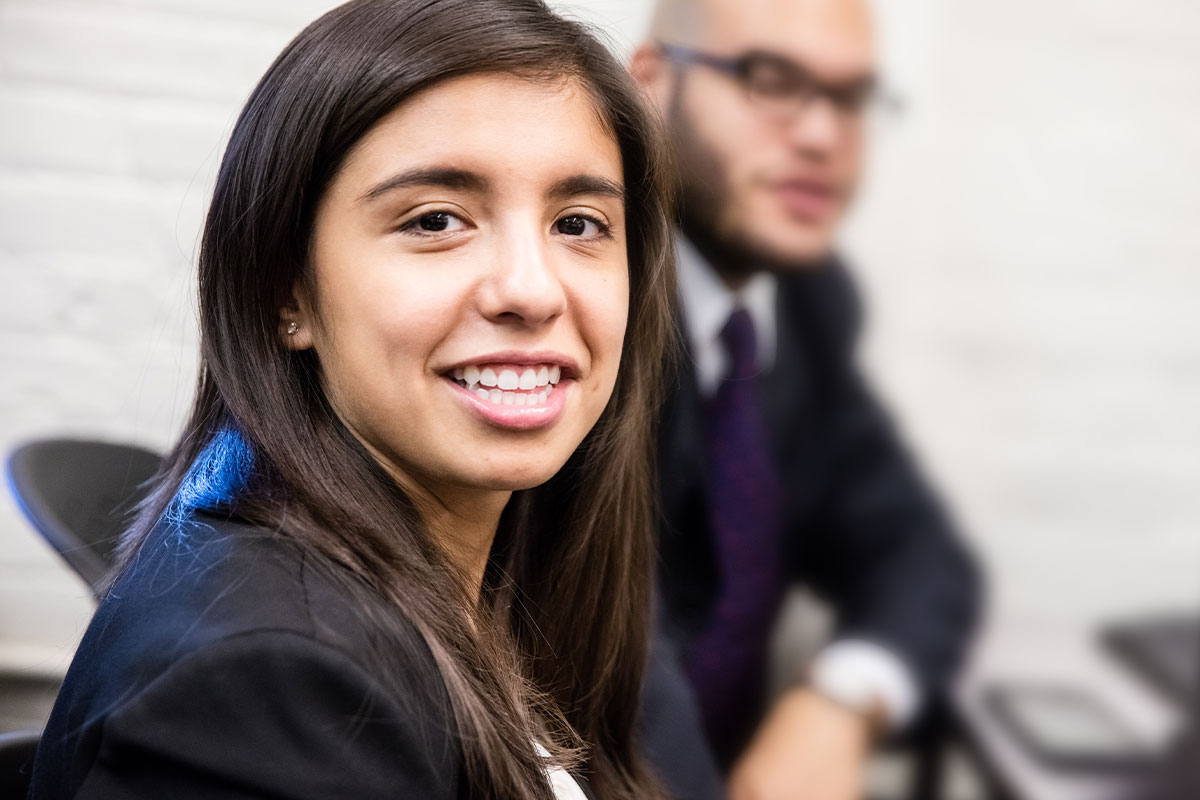 Learning the Fundamentals of IT?
Our Tech Fundamentals program is your entry point to a tech-based career. In as little as 23 weeks you will master the basics of IT with real-world application and credentials.
Become a Cybersecurity Specialist
Cybersecurity has become an incredibly valuable IT skill-set with the evolving need to protect electronic data. We offer a 26-week full day program to NPower alumni for an opportunity to gain advanced certifications and improve your earning potential.
Want to Learn Cloud Computing?
There is significant unmet demand for cloud computing skills in today's job market. We offer an eight-week in-class and online training program to help you alumni move beyond basic tech support to learn the fundamentals of cloud architecture.
What's New in New York
Check out the latest News & Events from NPower's New York Offices.
Theresa
Suarez-Johnson
Program Director, Brooklyn
Contact our local NPower office if you are interested in applying for the program or attending an information session.