Serving young adults across the five boroughs.
Training the future workforce for the burgeoning tech industry
New York's tech sector is the third largest in the country. Today, there are roughly 118,000 out of work and out of school young adults ages 18–24 in the city's five boroughs, according to a Community Service Society 2019 report.
NPower New York provides tuition-FREE technology training and certifications to young adult job seekers, offering an alternative fast-track to tech jobs with employers committed to hiring diverse IT talent.
"NPower saved my life in many ways."
Associate Managing Consultant, WWT (World Wide Technology)
"NPower was it. It was my way forward. I didn't have a college degree or any business connections, but I now have a tech career. From the bottom of my heart I want to thank NPower and the supporters who make it possible."
Information Security Analyst, NBCUniversal Media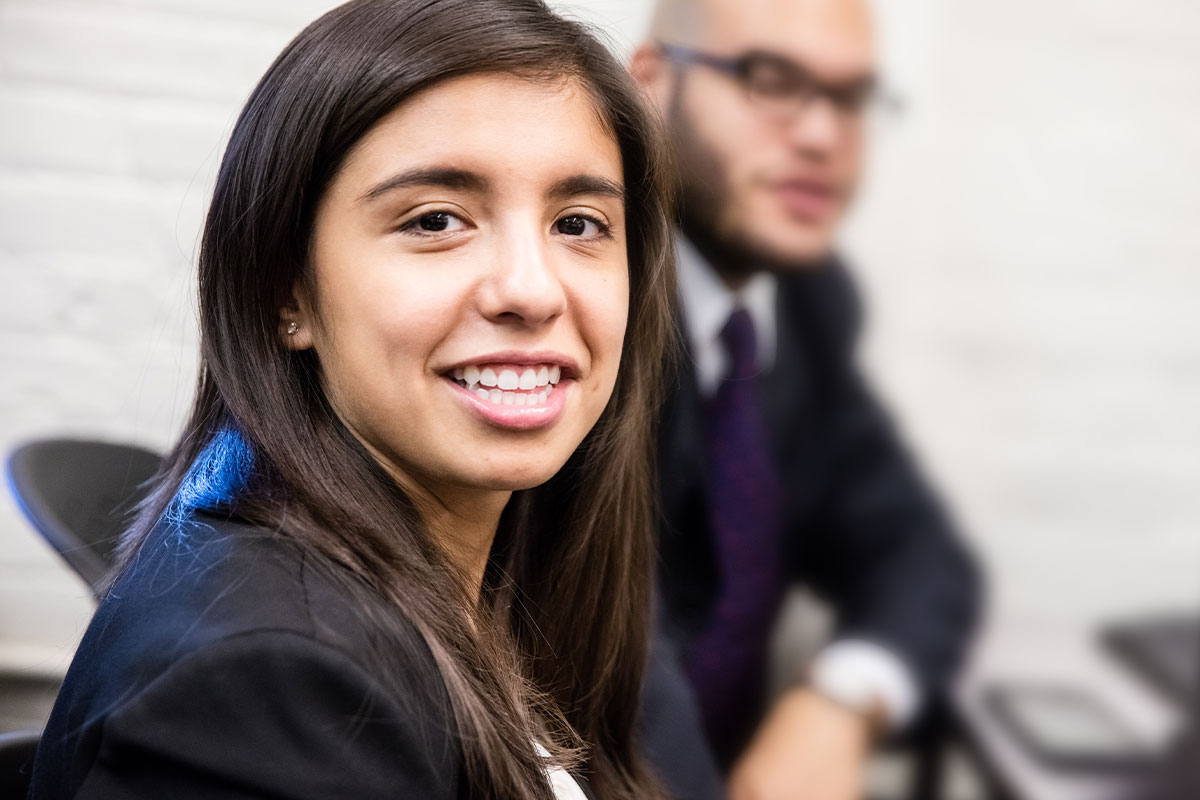 Learning the Fundamentals of IT?
Our Tech Fundamentals program is your entry point to a tech-based career. In less than 5 months, you will master the basics of IT with real-world application and credentials.
Did you know?
We have partnered with The CUNY School of Professional Studies for the "IT Partners Pathways"  initiative which awards college credit to NPower graduates that successfully complete our industry-informed Tech Fundamentals program! 
Graduates can earn up to 15 credits towards the completion of a CUNY SPS bachelor's degree in CUNY SPS' participating programs, Information Systems and Business. Learn more about this amazing opportunity to save time and money towards completion of a CUNY SPS bachelor's degree at https://sps.cuny.edu/academic-partners. 
Become a Cybersecurity Specialist
Cybersecurity has become an incredibly valuable IT skill-set with the evolving need to protect electronic data. We offer a 26-week full day program to NPower alumni for an opportunity to gain advanced certifications and improve your earning potential.
Want to Learn Cloud Computing?
There is significant unmet demand for cloud computing skills in today's job market. We offer an eight-week in-class and online training program to help you alumni move beyond basic tech support to learn the fundamentals of cloud architecture.
Support NPower New York
Your donation today will help NPower New York move people from poverty to the middle class through tech skills training and quality job placement.
What's New in New York
Check out the latest News & Events from NPower's New York Offices.
Helen
Kogan
Executive Director, NY/NJ Metro
Diocelyn
Batista
Placement Director, NY/NJ Metro
Contact our local NPower office if you are interested in applying for the program or attending an information session.