Reinventing The Future of Tech.
Building pathways for young adults and military-connected individuals to pursue a tech career
Dayton, Ohio, has emerged as a vibrant tech city and an exciting destination for tech talent. With the growing need for a diverse workforce, local businesses are seeking skilled individuals to fill the vacancies. Our mission is to uplift the overlooked communities in the Dayton region by providing a viable pathway to a career in technology.
NPower Ohio provides tuition-FREE, virtual-led technology training and certifications to young adults 18-26, as well as veterans and their spouses. We are accepting applications for the fall program that will launch in September for young adults ages 18-26, military veterans, reservists, national guards, their spouses, and women of color. 
As a high school student with high hopes for an athletic future, Dashawn's path was redirected when he discovered he was going to be a father. After a string of unsuccessful jobs, he decided to enroll in an IT training program that helped him secure an entry-level IT position. Motivated…
Information Technology Help Desk Analyst, Under Armour
Prior to being at NPower she was working as a receptionist at a surgery center. Isabella was stuck and had no idea what she wanted to do in the long run career wise. As she was doing some reflection, she realized that she was extremely passionate and interested in technology.…
Infrastructure Operations Specialist- T.Rowe Price
"The savvy professional I strived to become" Navy Veteran Benny CastilloMichel, a graduate of NPower, considered his career options when he separated from the military. He had an interest in technology, having been in cryptology during his military service, but wasn't sure where to start. He took a job as…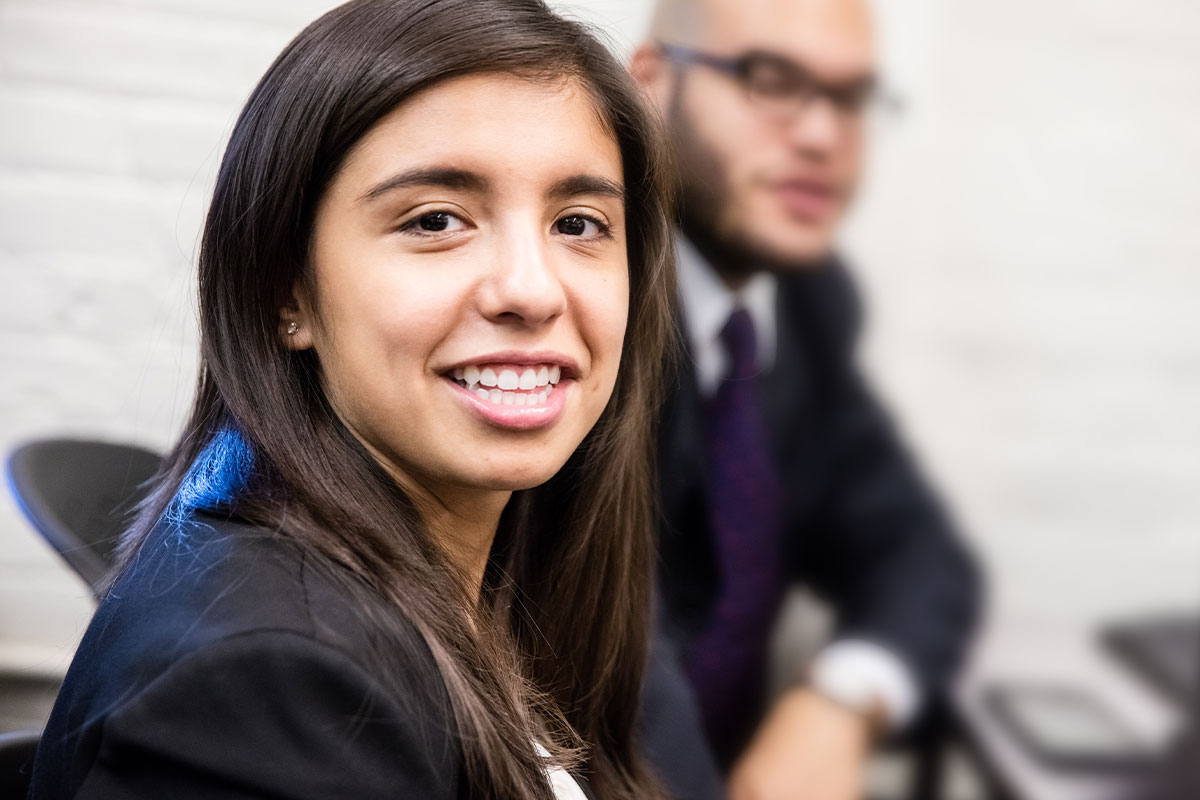 Learning the Fundamentals of IT?
Our Tech Fundamentals program is your entry point to a tech-based career. In less than 6 months, you will master the basics of IT with real-world application and credentials.
Become a Cybersecurity Specialist
Cybersecurity has become an incredibly valuable IT skill-set with the evolving need to protect electronic data. We offer a 30-week part-time program to NPower alumni for an opportunity to gain advanced certifications and improve your earning potential.
Support NPower Ohio
Your donation today will help NPower Ohio move people from poverty to the middle class through tech skills training and quality job placement.
What's New in Ohio
Check out the latest News & Events from NPower's Ohio Offices.
Meet Our National Advisory Council
Members of the National Advisory Council volunteer to provide advice and support for innovative ways to future-proof our programs around the country.
Contact our local NPower office if you are interested in applying for the program or attending an information session.