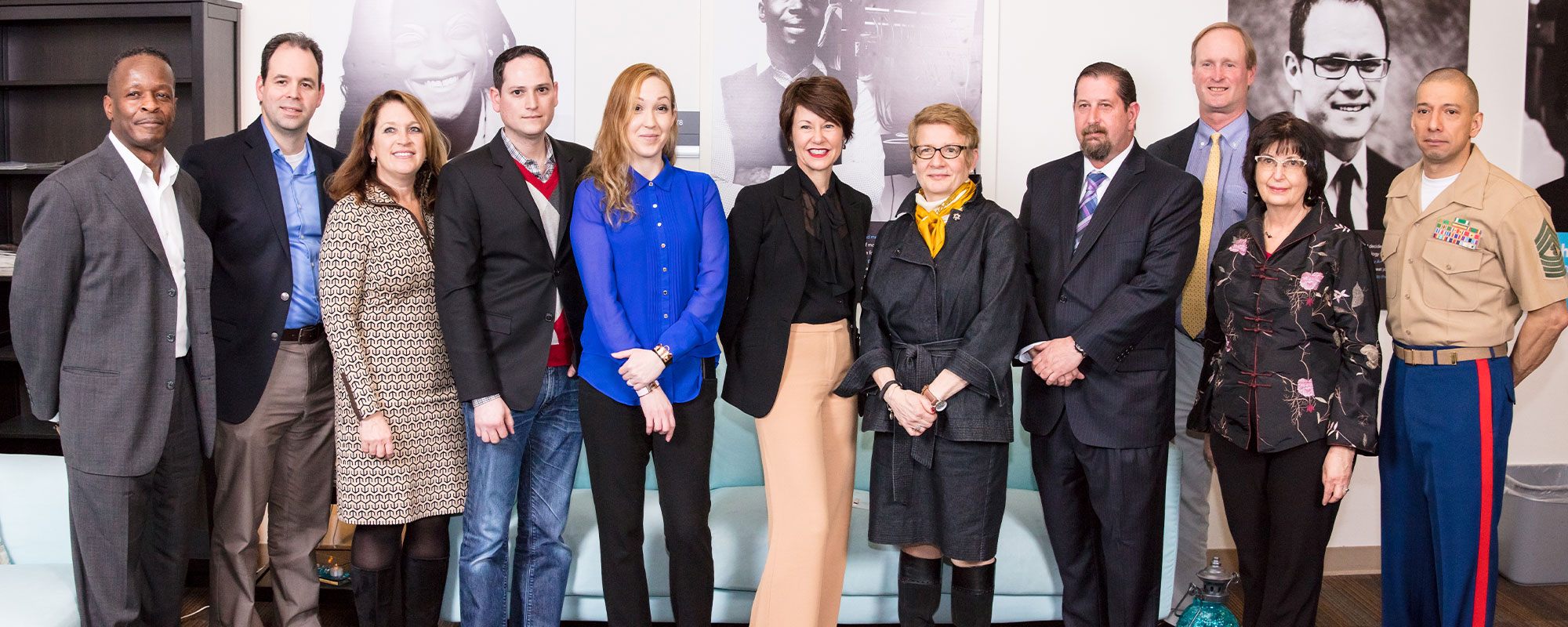 Thank you to all our supporters.
Through their leadership, expertise, volunteerism and support we can transform communities, families and individuals across the country and around the world through the power of technology.
AHEAD
Andreessen Horowitz
Atlas Data Systems
Beth & Ravenel Curry Foundation
Bloomberg Philanthropies
Centene Charitable Foundation
Check Point Software Technologies
Corteva Agriscience
Craig Newmark Philanthropies
Dennis M Jones Family Foundation
Emerson
Ernst & Young
Fiserv
Global Leadership Forum
Hewlett Packard Company
Ira W. DeCamp Foundation
KPMG
Llewellyn Family Foundation
Maryland Apprenticeship Innovation Fund
Maryland Department of Housing and Community Development
MTX Group Inc
NetApp
NETSCOUT
The New York Community Trust
Palo Alto Networks
Patrick J McGovern Foundation
The Pinkerton Foundation
Rocket Community Fund
St. Louis Community Foundation
Tata Consultancy Services
Texas Workforce Commission
Twilio Inc
United Way of Greater St. Louis
U.S. Department of Homeland Security
Veterans' Educational Assistance Program
West Baltimore Renaissance Foundation, Inc.
Workday Foundation
The Achelis & Bodman Foundation
ADP Foundation
Ascension Information Services
Auth0
Baltimore Nonprofit Relief Fund
Blue Data
Carl B. & Florence E. King Foundation
Centene Corporation
The Centene Charitable Foundation
Community Foundation of Southeast Michigan
Communities Foundation of Texas
Consumers Energy
Elasticsearch
Flextronics International USA, Inc.
Fortinet
France-Merrick Foundation
Henry & Ruth Blaustein Rosenberg Foundation
IBM
Infinidat
JobFirstNYC
Kaiser Permanente
Kirkland & Ellis
Light a Single Candle Foundation
LinkedIn Corporation
Mainline Information Systems
Mass Mutual Insurance Company
Medidata Solutions
Morgan Stanley
Motorola Solutions
New York City Council
Northrop Grumman Corporation
OneTen
The Rockefeller Foundation
Royal Bank of Canada
SAP
The Saigh Foundation
Shippy Foundation
State Street Bank
St. Louis Regional Business Council
Tanium Inc.
Texas Mutual Insurance Company
Vmware
Vodafone
The William R. Orthwein, Jr. Foundation, Inc.
Wilson Sheehan Foundation
Veritas
Zoom
Cisco Systems
Deloitte
Tata Consultancy Services
Apply Digital
CaaStle
CSR Talent Group
GoodScout
ITSMF
Johnson Controls
Kloudspot
ProfitSolv
SIM Foundation
Thanks to our government partners, the U.S. Department of Labor, Maryland, New Jersey and New York Department of Labor.